Olaplex – The Truth
Posted on Thursday, April 13th, 2017
After two years of using Olaplex, what have I learned?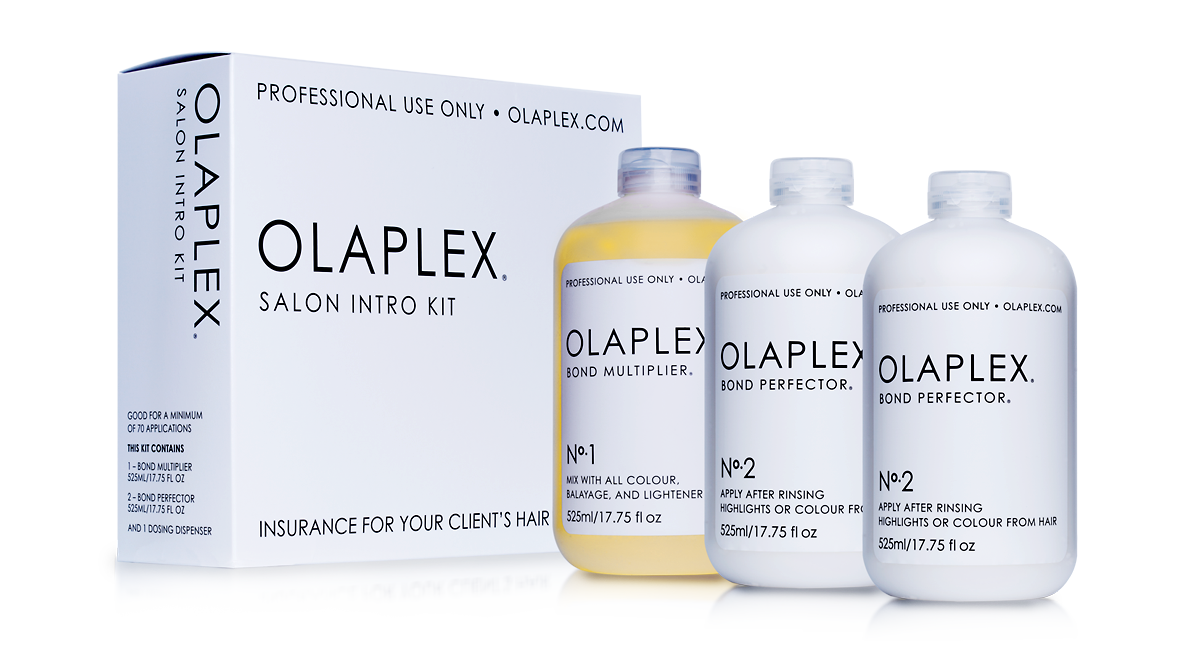 So in my two years of using Olaplex at my salon I can tell you the do's and dont's of this product.
I must start by saying I thought this product would change the world of hair colouring, and it has… to a point.
I started out pushing Olaplex to the max, and very quickly realising I'd got it wrong when used on my own hair having always wanted to be as blonde as possible whiter than white, I took baby steps to learn and see what this wonder product could really do.
I'm lucky that as I've been in the hair industry for 19 years and built up a loyal and trusting clientele, I was then able to put what I'd learned into practice on my clients.
I would say about 75% of my colour clients now have Olaplex applied in a variety of different ways and, yes it's true, blondes are better for this product resulting in a brighter, lighter and stronger colour. Until now it had always been hard to please my blonde clients because they didn't want to see any orange or yellow tones, Olaplex allows me to leave lighteners on for longer without compromising the colour or hair condition.
Olaplex works! It rebuilds the disulphate bonds within the hair which are damaged through chemical services. In simple terms, imagine your hair to be a long row of magnets. After chemical services these magnets separate and the more you do this the bigger the gap becomes, this causes breakage. Olaplex pulls these magnets back into place, but remember, it's a product not a magic wand. If your hair is too damaged and overprocessed, then your highly trained stylist here at Lounge can advise you on what's best.
So to sum up…
Don't expect to be white blonde in just one sitting.
Do be prepared to pay that little bit more.
Do have regular treatments.
My tips are:
When having your colour applied, Olaplex 'Number Two' can be put through the dry hair.
Olaplex 'Number Two' can be left on as a cutting lotion while your hair is being cut.
For the pastel lilac and pink tones with your 'Number Three' take-home bottle, we can add a tiny amount of purple or pink into the bottle so that you can boost your pastel tone at home in only 30 minutes.
All Olaplex products and services are available at Lounge. To discuss this further or to book an appointment please speak to Rachael on 01233 629 741.